BSC Associates Ltd
Engineering Consultancy Services

Brian Collins
BSc(Eng), CEng, FIET, SMIEEE

Antennas and radio systems worldwide service. Business advice for SMEs in technical markets

16 successful years of consulting,
>120 successful projects
2002 - 2018
Consultant in radio systems, antennas, radio propagation, and the business activities of SMEs working in international markets.
BSC Associates Ltd undertakes design, installation, inspection and maintenance services for antennas and associated radio equipment.
Bespoke design of embedded antennas for user devices and IoT hardware is a speciality. A recent client comments "The new products have a range of about twice that of our existing products." Unlock the performance of your devices with well optimised antennas!
Extensive experience of antennas for base stations, mobile devices, IoT, military, general communications and broadcast use.
My qualified associates provide expertise in lean manufacturing, mechanical design, installation services, QA and complementary disciplines.
Contact me: by e-mail or phone: +447 971 260 962

I am currently Chair of the Antenna Interface Standards Group (AISG Ltd). AISG represents most major world companies manufacturing base station antennas and tower-mounted amplifiers, as well as major operators and infrastructure vendors. The standard for the remote control of a variety of antenna line equipment is available for download from our website at www.aisg.org.uk, where you will also find a list of members and information about joining the Group..

BSC Associates is a Founder Member of Cambridge Wireless. I am a Champion of the Radio Technology Special Interest Group,


GDPR Statement: If you wish to read our GDPR compliance statement, please follow this link.
The large range of my designs is illustrated by a 110-m MF antenna in the Caribbean, the antenna for an award-winning cellular-enabled watch and a compact VHF marine antenna. On-site measurements worldwide - here shown at a lighthouse and measuring the antenna for a biometric sensor inside a cow.


(Below) Invisible rear antenna on Mu-so wireless music player. Patent applied for, and photo by kind permission of Naim Audio.
---
Consultancy projects include:
Antennas for electrically small devices – including watches, labels, security devices, GPS devices, IoT devices and marine AIS units.


Diagnosis of EMC problems on small platforms for mobile radio and GNSS

RF Design of small platforms

NFC antennas

Antennas for active and passive RFID

Antennas for wearable devices

RADHAZ investigation and remediation

LF and MF antenna systems 100 W to 600 kW – design, installation and commissioning

Antennas for ground penetrating radar


Patent work – Expert witness services, writing of full descriptions from engineers' notes,

Market assessments for new products

Business development, M&As

Accident investigation

Advice on product development and company investments
Propagation studies
LF, MF and HF propagation studies and field strength measurements

VHF/UHF/SHF path analysis

Satellite link budgets

Markets
Mobile Communications - base stations and consumer terminals for all applications

Meters, sensors, alarms, call systems, industrial process systems

RFID readers

Broadcasting and communications 100 kHz–6 GHz

Civil aviation and navaids

Telemetry

Short-range devices

Industrial and medical devices

Extended wireless hotspots

Innovation and Patents Extensive experience in drafting patents, searching for prior art, responding to Examiners' search reports, and expert witness services in patent litigation. My patents are listed here.
World Wide Experience I regularly work overseas and have completed projects for clients in many countries. This link lists countries I've worked in.
Technical writing I have written product documentation, technical papers and chapters for five antenna textbooks from well known publishers. For a bibliography of my technical papers please follow this link.
Expert witness services I've provided expert support for planning applications, patent litigation and the investigation of engineering failures and personal accidents.
Measurement facilities I have my own network and spectrum analysers and use a SATIMO S-64 chamber for the measurement of antenna patterns, efficiency and the active performance of radio terminals in the band 400 MHz–6 GHz.
RADHAZ
Having worked with antennas for more than 50 years, including many high power radio and TV broadcast systems, I have good reason to be interested in research on the possible effects of EM fields on the human body.
BSC Associates is a member of the UK National Register of RF Workers, a group sharing knowledge on safety standards, metrology, and the latest research on medical aspects of exposure to EM fields.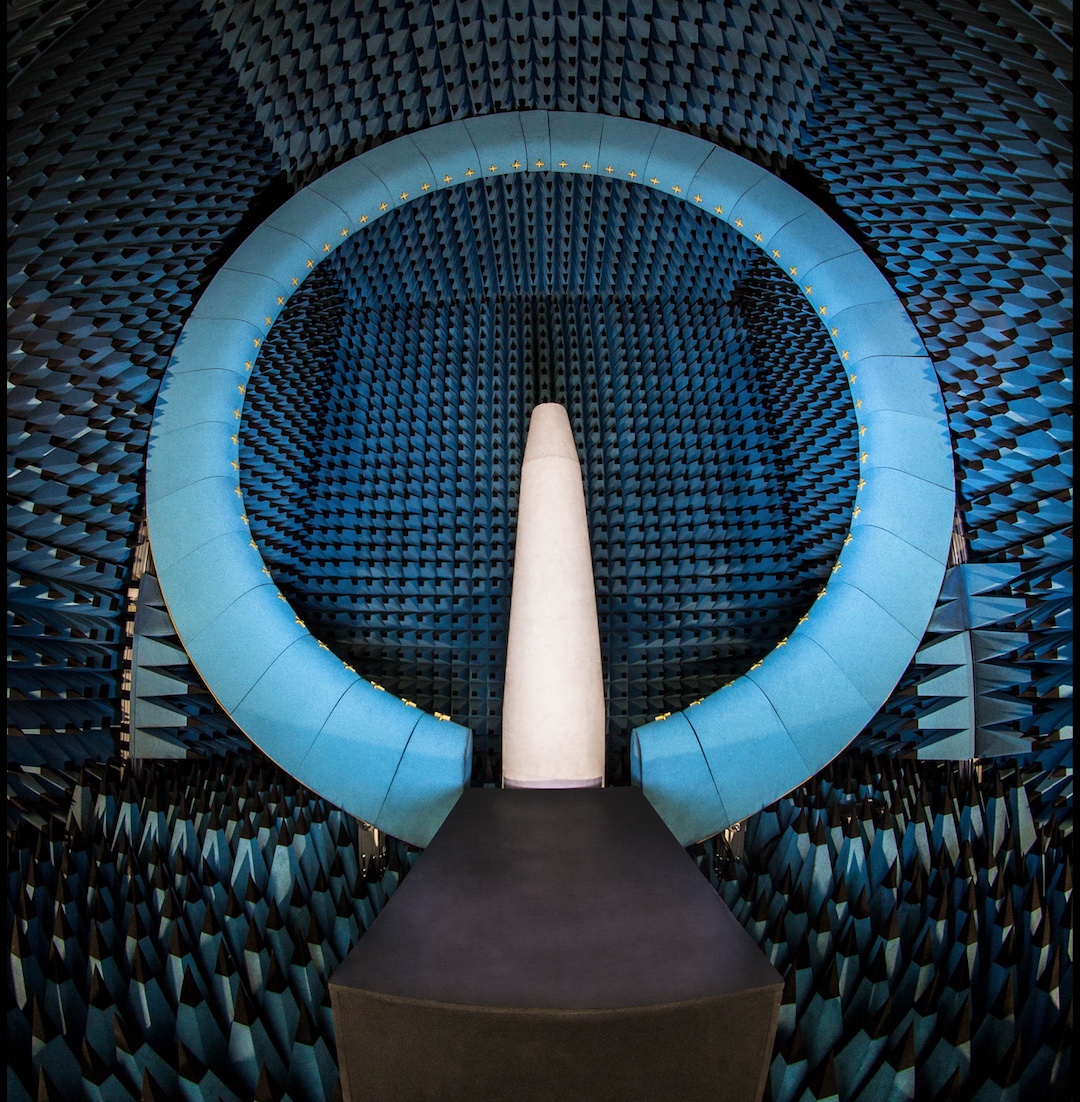 (Above) The world-class SATIMO Stargate-64 chamber where I measure the RF performance of antennas and radio devices. The test item is placed on a small platform on top of the white column at the centre of the arc of probes. (Photo: Cambridge Consultants Ltd,)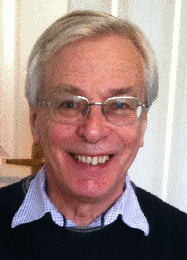 (Photo: Savi-Anne Howe, Mar 2014)
Management
Reviewing prospects of companies seeking investment

Advice on mergers and acquisitions

Reviews and recommendations on processes and operations

Advising on technical proposals for new products and markets
Technical writing
Specifications

Proposals

Presentations

Product handbooks and user manuals

Patents

Standards documents

Technical articles, white papers and presentations

Training
Radio communications

Antenna design and applications

Radio propagation

Corrosion and its prevention

Use of metals and plastics

RF Measurements

RF Platform design

Creation and delivery of presentations
Professional I'm a regular member of the TPCs for antenna conferences organised by the IEEE and IET and have taken part in conference organisation. I serve as a referee for the Antennas and Propagation journals of both institutions. I'm a member of UK Engineering & Physical Sciences Research Council (EPSRC) Peer Review College.
Academic I hold an appointment as an Honorary Visiting Professor in the School of Electronic Engineering and Computer Science at Queen Mary, University of London, and lecture at annual courses on Antennas & Propagation at the University of Surrey and for the Technology Academy..

Personal career history For many years I was Technical Director at CSA Ltd (Rochester, UK), leading the engineering team on the design, manufacture and installation of antennas for broadcasting, communications and military applications.
From 2003-2012 I was Chief Applications Engineer with Antenova Ltd, (Cambridge, UK) where I designed small antennas for a wide variety of UEs, including handsets, payment terminals and GPS trackers.
Since 2002 I've provided a wide range of consultancy services and have now completed more than 120 projects. I will be happy to provide a reference list on request.
Languages Je parle français et j'ai entrepris des projets sur site en France et en autres pays francophones.

My Linked-In page is here